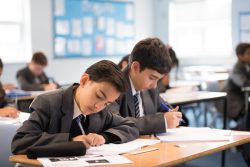 The Pupil Premium is allocated to children from low-income households and families who are currently known to be eligible for Free School Meals in both mainstream and non-mainstream settings. In addition, children who have been looked after continuously for more than six months. 
Pupil Premium Strategy Action Plan:
You can download a copy of our Pupil Premium Action Plan by following the link below.
Pupil Premium Strategy Statement 
Our Pupil Premium Reports 
For access to our reports please select accordingly below:  
For our Year 7 Catch up Premium Grant Report 2019-20 please click here.
COVID-19 Catch-Up Premium Report